Media inquiries
CareOregon works with multiple community partners to help people get health care, housing, employment, education, healthy food and more. Helping just one person or family can make an entire community stronger. It's something we call the CareOregon Effect.
Please contact us for further information. We welcome your requests for interviews with CareOregon's experts or our members, for background information or to arrange a guest speaker for your organization.
Contact:
Becca Thomsen, Communications Manager
503-416-3756
thomsenb@careoregon.org

Our areas of expertise include:
Oregon Health Plan (Medicaid)
Medicare
Medical homes
Lean process improvement in health care settings
Human-centered (a.k.a. user-centered) design in health care
Member councils and member advocacy efforts
Innovative approaches to member well-being
Health care policy
Latest news, press releases and updates
CareOregon recognized as a top philanthropic organization for community investments
Oct 28, 2022, 07:00 AM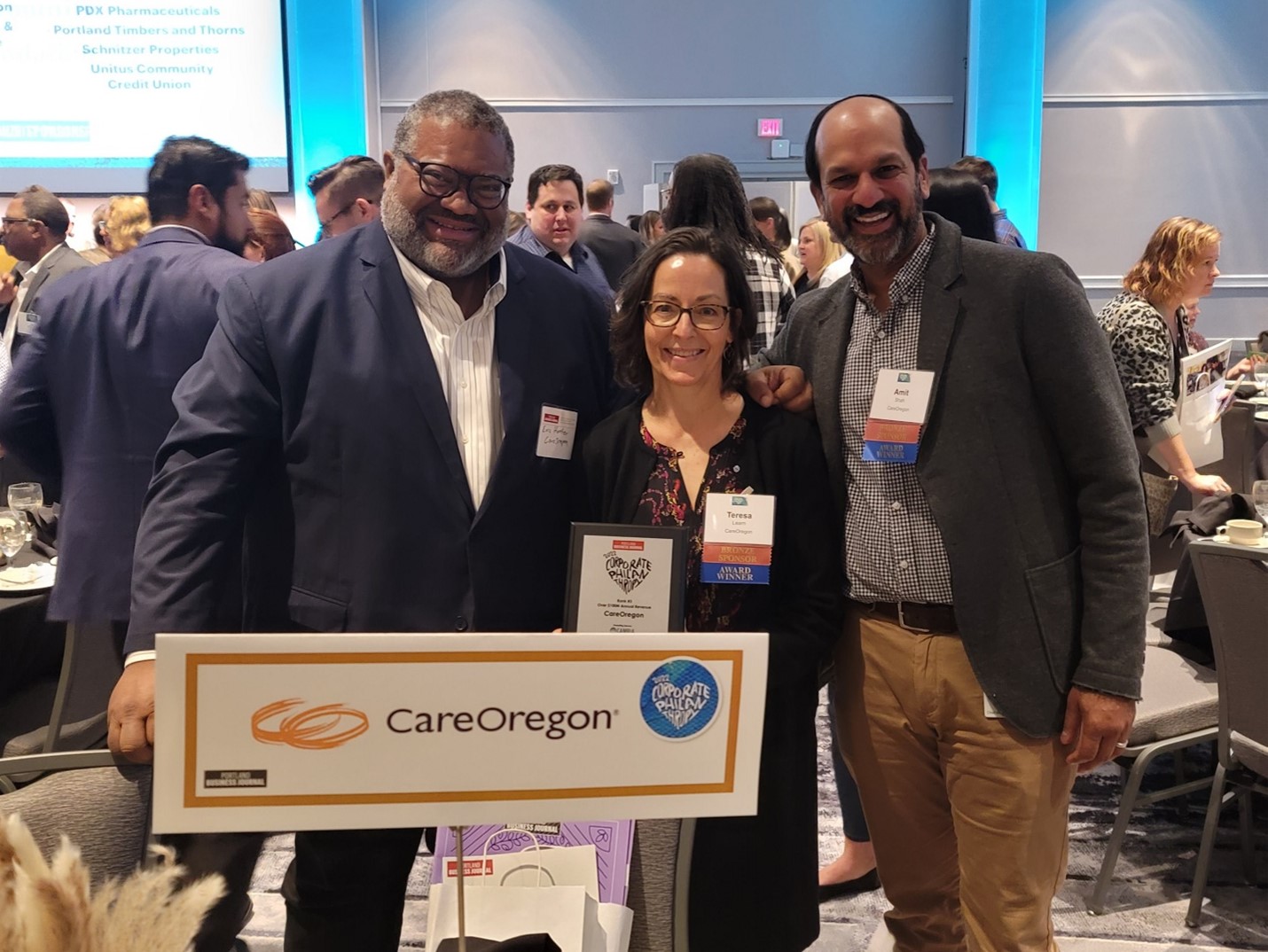 CareOregon CEO Eric C. Hunter, Chief Financial Officer Teresa Learn and Chief Medical Officer proudly display CareOregon's Corporate Philanthropy Award.
CareOregon is thrilled to be recognized for the fifth year in a row as a top philanthropic organization by the Portland Business Journal.
This week, we were recognized as the third most generous company in the Enterprise category ($100M+ in revenue) at the Corporate Philanthropy Awards for investing $14.6 million in our community-based organization partners in 2021.
You can learn more about commitment to the community in our 2021 Annual Report.