Taking care of your teeth and gums is an important way to take care of your overall health. That's why dental care is covered as part of your Health Share/CareOregon benefits.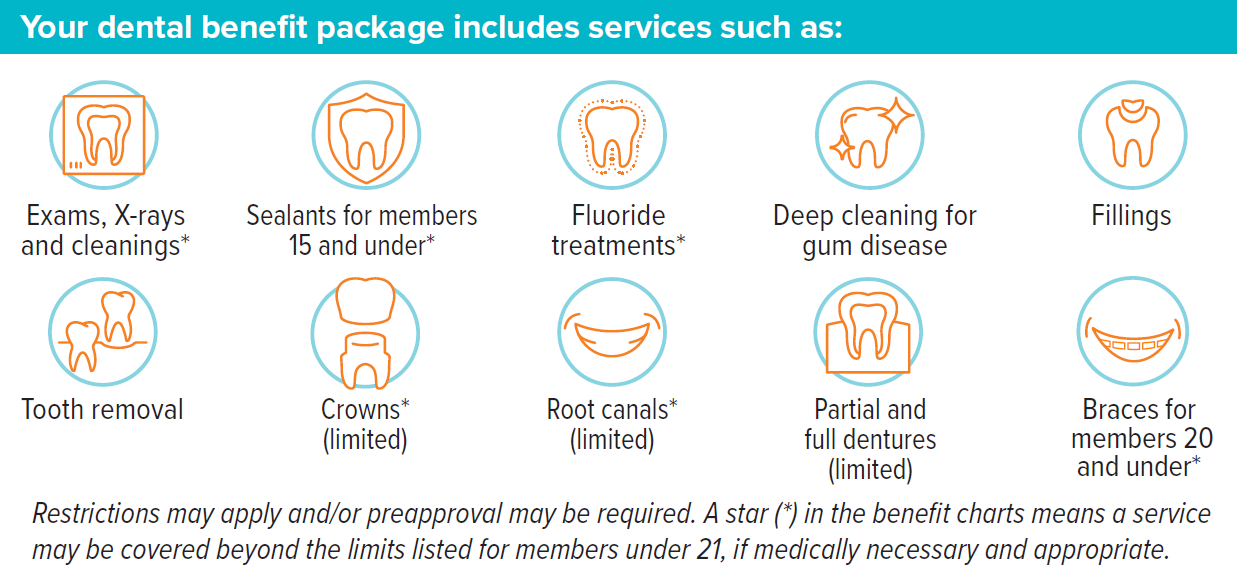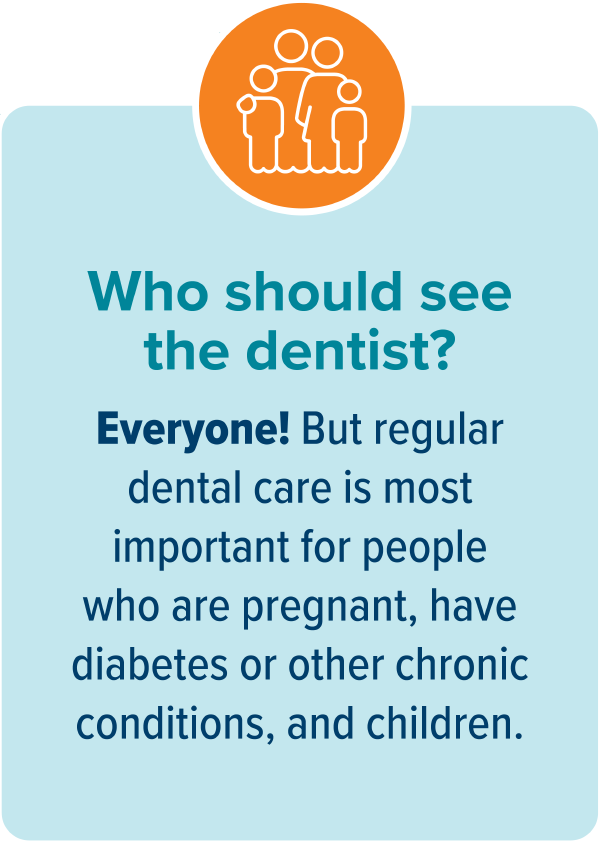 Finding a dentist
We partner with local dental plans so you can see the dentist with no cost to you. Your dental plan is listed on your Member ID card. They work with you to take care of your dental needs. Call them when you need dental care or have questions about oral health, before you seek emergency or urgent care.
Your dentist:
Is your first contact when you need dental care, except in a life-threatening emergency like uncontrollable bleeding.
Arranges for specialty dental care, if you need it.
Keeps your dental records and knows your oral health best, so they can offer the best advice even in an emergency.
Download this information in:
Download our Easy guide:
Where do I get dental care?
Your dental health plan is listed on your Member ID card. Call their phone number to get help finding a dentist or to make an appointment. Or, call Health Share Customer Service to get help — the number is on your card.
You can also see provider directories for your dental plan online:
What if I need a ride to the dentist?
If you have no other way to get there, we can offer transportation services to get you to your dental visits. Click here for more information.
We hope you'll call right away to make an appointment for an exam and cleaning!
Why is it important for children to see the dentist?
Healthy teeth are part of a healthy body! Learn how to help your kids have good oral health habits with our brochure. Click on the language of your choice to download: