Media inquiries
CareOregon works with multiple community partners to help people get health care, housing, employment, education, healthy food and more. Helping just one person or family can make an entire community stronger. It's something we call the CareOregon Effect.
Please contact us for further information. We welcome your requests for interviews with CareOregon's experts or our members, for background information or to arrange a guest speaker for your organization.
Contact:
Becca Thomsen, Communications Manager
503-416-3756
thomsenb@careoregon.org

Our areas of expertise include:
Oregon Health Plan (Medicaid)
Medicare
Medical homes
Lean process improvement in health care settings
Human-centered (a.k.a. user-centered) design in health care
Member councils and member advocacy efforts
Innovative approaches to member well-being
Health care policy
Latest news, press releases and updates
CareOregon names 4D to be its official community-based organization partner for the CareOregon Starlight Parade
May 11, 2023, 15:59 PM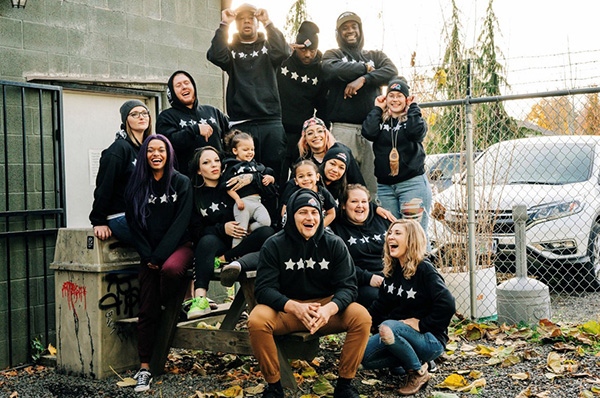 Photo taken by 4D Recovery.
(PORTLAND, Ore.)—Today, CareOregon announced that 4D will be its official community-based organization partner for the CareOregon Starlight Parade.
"For 29 years, CareOregon has worked to make healthcare work for absolutely everyone," said Jeremiah Rigsby, CareOregon chief of staff. "And we believe that having fun and having fun together is essential for good health. We're so proud that 4D will be our partner this year for the CareOregon Starlight Parade. Everything 4D does is centered on building community and creating space for people in recovery to have fun. We couldn't ask for a better partner to help us bring Portland together to celebrate."
This partnership builds on ongoing work between the two organizations. CareOregon and 4D have worked together to expand access to recovery centers in the Portland metro region, including funding the first two years of operations of True Colors, Oregon's first LGBTQ+-focused recovery center in the state, which opened last fall.
"We want people to know that being in recovery can be cool and fun," said Tony Vezina, Executive Director of 4D Recovery. "Being part of the Starlight Parade, it's iconic. Working in the recovery community, we're fighting stigma every day. Recovery isn't what people think. You can still have a really good time and we're hoping to show Portland that at the CareOregon Starlight Parade this year."
CareOregon and 4D Recovery will share the spotlight at the CareOregon Starlight Parade on Saturday, June 3rd. Both organizations will have floats dedicated to the Portland Rose Festival's theme "Focus on Fun" and we will be bringing the hype with 80's and 90's themed music and costumes, as this family-friendly event takes over downtown Portland.
"Now more than ever, we need positive opportunities to engage as a community," said Rigsby. "I'm excited to celebrate with our friends at 4D and hope that we'll see more people in the recovery community join us for this family-friendly event."
For more information contact: Becca Thomsen, CareOregon, 503-416-3756.
About 4D Recovery
Since opening its doors in 2013, 4D Recovery has paved the way for young people to find recovery from substance addiction. Starting in a small warehouse down the street from the Rose Garden (now MODA Center), 4D grew from a small volunteer organization to a leading voice in recovery services in Oregon in just ten years. They now operate a variety of recovery services throughout the tri-county area and help thousands of young people in their recovery journeys. While 4D's outcome data shows their ability to help young people quit substance use while increasing education, employment, and housing, they say the real success is watching young people develop an identity in recovery and become responsible, productive members of society.
About CareOregon
For more than 25 years, CareOregon has offered health services and community benefit programs to Oregon Health Plan members. Today, we support the needs of more than 500,000 Oregonians through three coordinated care organizations, a Medicare Advantage plan, a Tribal Care Coordination program, a dental care organization, and in-home medical care with Housecall Providers. CareOregon members have access to integrated physical, dental and mental health care, and substance use treatment. We believe that good health requires more than clinics and hospitals, so we also connect members to housing, fresh food, education, and transportation services. CareOregon is a mission-driven, community-based nonprofit with offices in Portland, Medford and Seaside, Oregon.